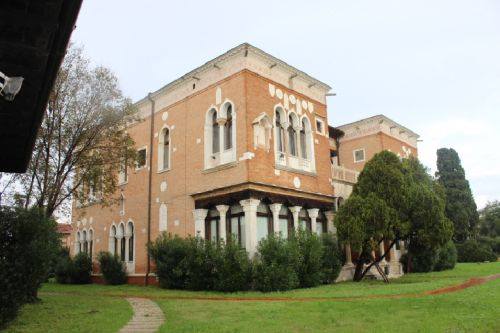 "FRAGILE BODY – MATERIAL BODY"
The III VENICE INTERNATIONAL PERFORMANCE ART WEEK took place at European Cultural Centre | Palazzo Mora and Palazzo Michiel in Venice, December 10-17, 2016 under the focus Fragile Body – Material Body. It concluded the trilogy project following the first two editions Hybrid Body – Poetic Body and Ritual Body – Political Body that took place in December 2012 (Palazzo Bembo), and in December 2014 (Palazzo Mora and Palazzo Michiel).
The live art exhibition project dedicated to contemporary performance art showcased in its third edition works of over 80 international performance artists from around the globe, some of which presented in cooperation with prestigious cultural institutions and foundations. Pioneers of this art discipline exhibited and performed alongside established and emerging artists, reflecting influences and current tendencies in the field.
The project consists of an exhibition of performance installations, photographic and video documentation as well as vibrant program of live performances, talks, screenings and meetings with the participating artists, researchers and curators.
For this third edition with the focus Fragile Body – Material Body, the works present physical, mental and spiritual bodies as primary material of artistic expression, aiming to investigate a wide range of concepts pertinent to the art forms of performance art, Live art and Body Art, such as: authenticity, living entities and their relations towards one another; fragility and vulnerability of the individual and of the social relationships; mental and spiritual states rendered through liminal physical and corporeal manifestation; as well as encouraging questions around the post-organic transformations and mutations to which we subject the human body.
The presence of human beings in this world is always more than a temporary condition: the communication that can be triggered between artists and the audience is an essential element. The topics addressed during the week will relate to the need to look at social relations and the lives of individuals with greater care.
Due to the specificity of this edition's theme Fragile Body – Material Body, the live performances and works on display also seek to provide reflection and further considerations on how to find meaningful mechanisms to foster positive change through contemporary culture and art in a vital way.
The ART WEEK BLOG includes with reflections, features and interviews by our residence writers.